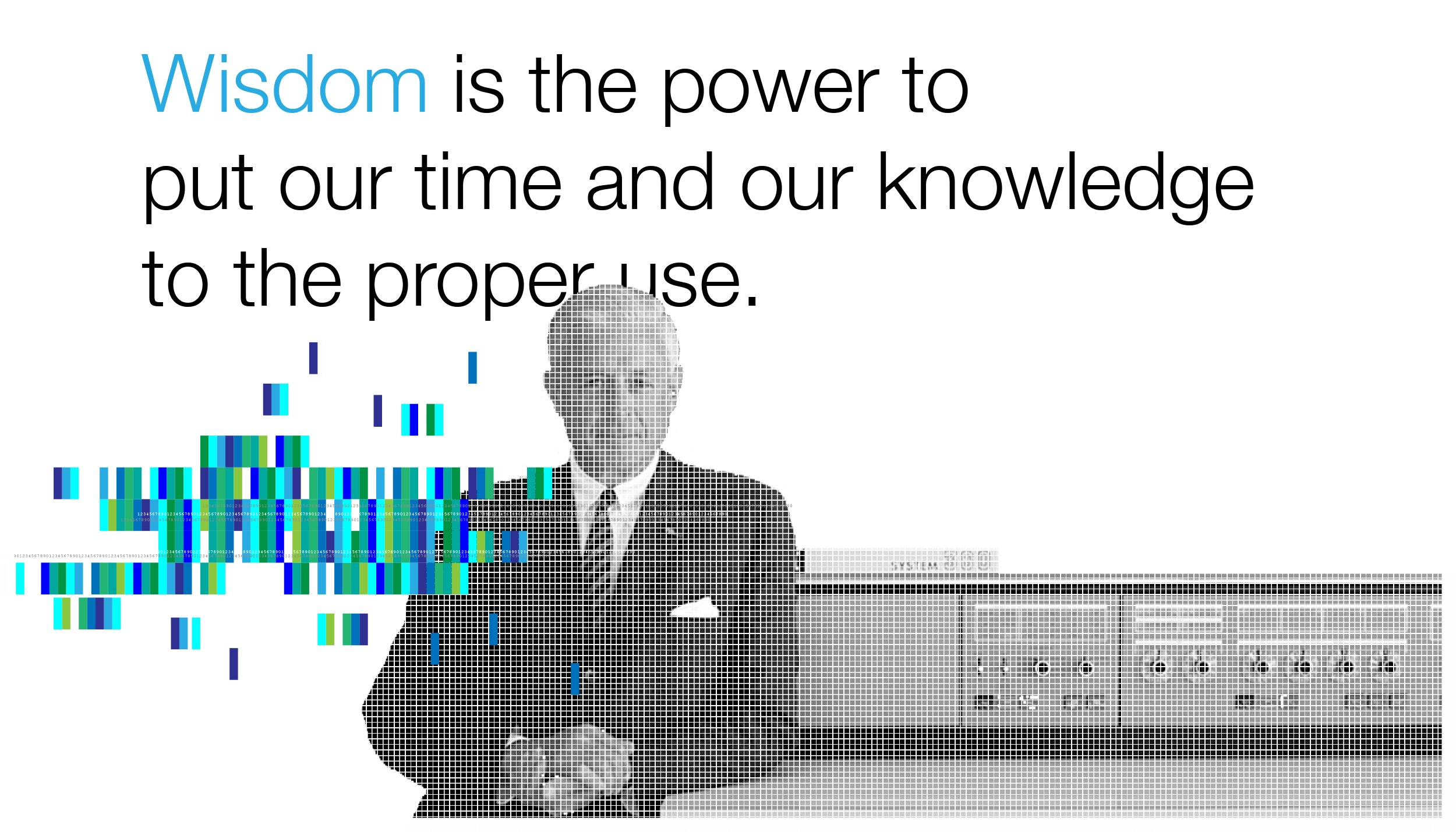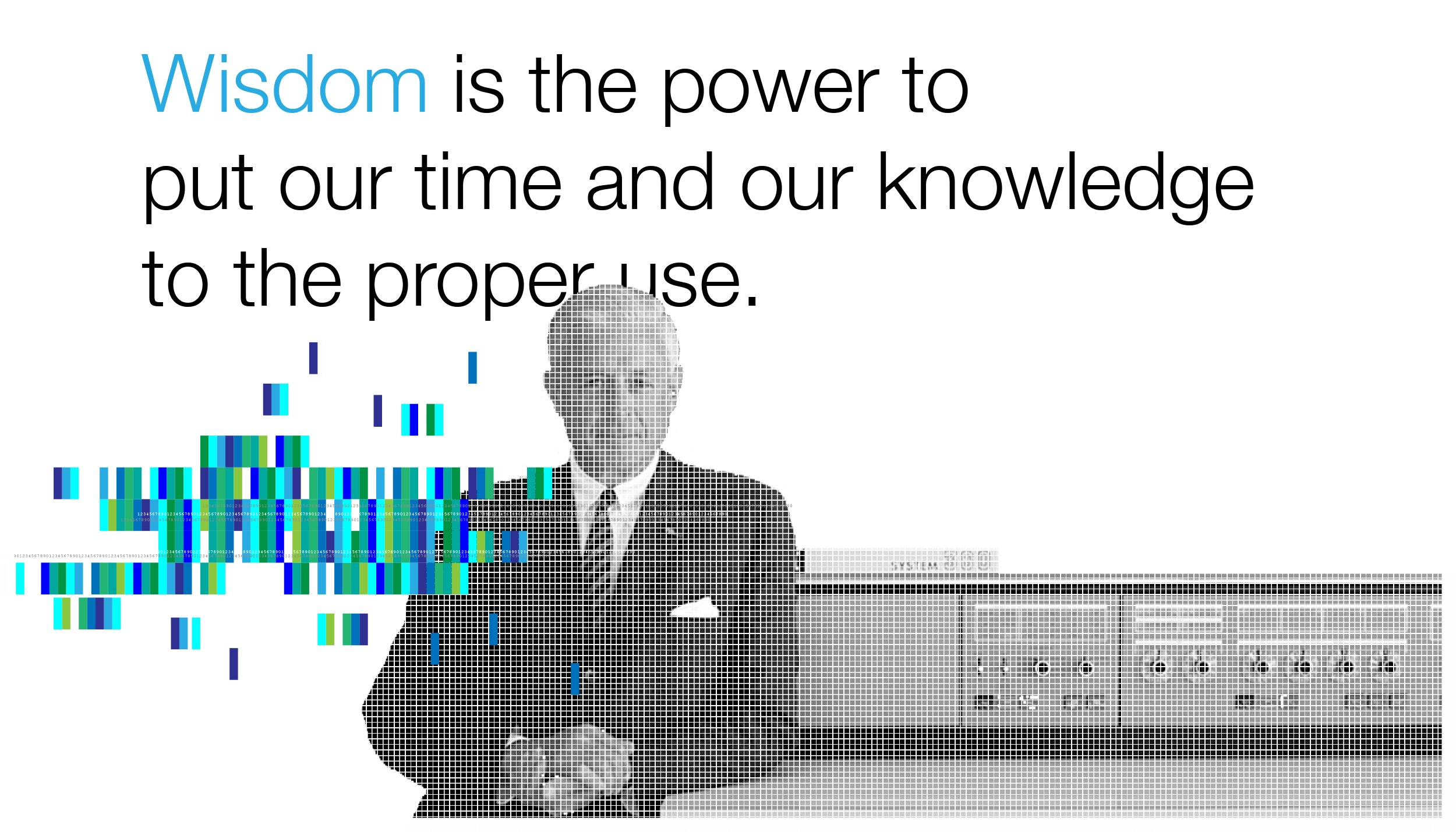 Corporate Welcome Center > Environmental Graphics
The Executive Briefing Center is a facility at the IBM Research Triangle Park location that's used to welcome and present content to strategic partners and clients alike. The graphics on the walls however were dated and didn't reflect IBM's new initiatives such as cloud and Watson.
The inspiration for the new graphics came from a piece of IBM history itself – the "punch card" or Hollerith card as it was called, named for the founder of IBM Herman Hollerith. Now obsolete, the cards were stiff pieces of paper that contained commands or data which were represented by the presence or absence of holes in specific locations.
Using actual patterns from old cards, vintage photography from the IBM archives, actual executive quotes and an expanded color scheme based on their brand standards, a flexible and striking system was created that could fill large and small spaces. The end result are visuals that feel contemporary but still reflect the company's rich heritage.